A team of specialists under one roof for all of your dental needs.
It's been said the eyes are the windows to the soul. What you may not know is that your teeth are a reflection of your overall health. That's why finding the right dentist is so important.
Dr. Anne A. Nicholas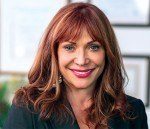 Dr. Nicholas completed a post-doctoral program in Periodontics & Dental Implants at Loma Linda University in 1992. Dr. Nicholas also completed a comprehensive residency at the Misch Implant Institute. Dr. Nicholas teaches other doctors inside and outside her practice. She utilizes her extensive training and experience to treat even the most challenging dental situations.
She has been delivering cosmetic, implant, and functional solutions to clients for over 17 years. Her commitment to "doing it right" and ability to "handle just about anything" has won her the admiration of clients and other doctors. Dr. Nicholas uses her expertise to prevent big problems from ever happening.
Dr. Nicholas has been helping clients so they can enjoy eating and smiling again with dental implants ever since starting her practice. In addition, she has developed special techniques in sedation dentistry for the fearful client. All treatment is performed in the same office. This, combined with advanced techniques, allows even the most compromised individual to return to a life of enjoying dental health.
Dr. Nicholas also offers her patients the option of being sedated during treatment so that patients have little or no memory of the surgery when both long and short procedures are performed. In a quest to find a more complete way of caring for her patients' dental needs, her practice has evolved into a multi-specialty dental group that encompasses most of the specialties in dentistry. The specialists in her office work as a team to provide patients a coordinated and comprehensive treatment plan all in one office. She also has created in her facility a special room dedicated for educational and training purposes.
For the benefit of her clients, advanced learning and the implementation of new technologies at the leading edge of dentistry are constants for Dr. Nicholas and her team of professionals. The friendly doctors and staff are known for their down-to-earth and non-technical communication style, making complex dentistry easy to understand.
In 2005, Dr. Nicholas gained fellowship status at the Misch International Implant Institute, the most acclaimed implant training institute in the world. In 2008, she was also awarded Diplomate status from the International Congress of Oral Implantology.
Dr. Nicholas has offices in Palm Desert and Palm Springs, and her state-of-the-art facility provides patients educational software, oral cancer screening, multiple treatment options, and multi-specialty, tailored care all in one location.
PROFESSIONAL
Anne A. Nicholas DDS & Associates
Periodontics & Dental Implants, Inc. (1992-2009)
73929 Larrea St., Suite 2, Palm Desert CA 92260, (760) 340-1030
1701 N. Palm Canyon Dr., #2, Palm Springs CA 92262, (760) 416-3662
Instructor – Loma Linda University School of Dentistry (1992)
POST-GRADUATE TRAINING
Specialty: Periodontics & Dental Implants (Jan 1999 – Sept 1992)
(Loma Linda University – School of Dentistry)
Residency: Dental Implants (Jan 2003 – Jan 2004)
(Misch International Implant Institute, Detroit MI)
Residency: Dental Implant Prosthetics (July 2003 – Dec 2003)
(Misch International Implant Institute, Detroit MI)CONTINUING EDUCATION
Specialty: Bone Biology & Bone Grafting (Oct 1998)
(University of Miami, San Diego CA)
Residency: Oral Plastic Surgery (2004)
(Center for Advanced Dental Education)
Residency: Jaw Reconstruction; Osseointegration (1990)
(Loma Linda University – School of Dentistry)
AFFILIATED ASSOCIATIONS
Fellow of Dental Association of Conscious Sedation
Diplomate of International Congress of Oral Implantology
Fellow of Misch International Implant Institute
Member of American Academy of Osseointegration
American Academy of Implant Dentistry
American Academy of Periodontology
American Dental Association
California Dental Association
Center for Cosmetic and Implant Dentistry
---
Dr. Stephen Alfano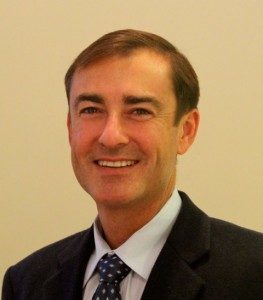 Dr. Alfano graduated with a Bachelor of Science degree in Biomedical Sciences from the University of Mississippi. He attended dental school at the University of Texas Health Science Center at San Antonio and graduated in 1993. He practiced general dentistry in the Navy for four years prior to beginning residency training in 1997. He completed a three-year residency in Prosthodontics at the Naval Postgraduate Dental School in Bethesda, Maryland in 2000 and graduated as the top resident among all specialties. He then completed a one-year fellowship in Maxillofacial Prosthetics, treating complex patients recovering from cancer treatment or trauma. Dr. Alfano completed board certification in prosthodontics, achieving the highest level of expertise in the field. He lectures on the topics of prosthodontics and implant dentistry and has published multiple journal articles. In addition, he enjoys spending time with his family at the beach and on the water and can usually be found cheering on his children during a water polo game.
---
Maxwell M. Nazari
Dr. Nazari has been practicing dentistry since 1991. In 2005 he completed a three-year residency at the prestigious Loma Linda University Prosthodontics Program. Prosthodontics, a specialty recognized by the American Dental Association (ADA), pertains to the rehabilitation and restoration of missing and broken teeth in complex situations. He was also accepted into the Loma Linda Implant Surgery Fellowship Program where he received comprehensive training in implant surgery, bone grafting, and soft tissue management. He has a Masters of Science degree from Loma Linda School of Dentistry that reflects his knowledge of the science behind his work.
Dr. Nazari continues his relationship with LLU as an assistant professor in the Implantology Department, guiding and mentoring general dentists who are learning how to place implants.
Dr. Nazari's knowledge, clinical skill, experience, and passion for teaching is well-known throughout the dental community.
As an active Associate Member of the American Academy of Implant Dentistry, Dr. Nazari attends annual meetings where dentists from around the world meet, learn, discuss and debate alternative treatment options for implant dentistry. The AAID awards their credentials only to applicants who have fulfilled rigorous and proficient criteria in implant dentistry.
Dr. Nazari believes the philosophy of "dentistry for the quality conscious" involves building trusting relationships, understanding the patient's concerns and wishes, and providing exceptional clinical care. With his free time, Dr. Nazari loves to spend time with his son and daughter, cook, and play competitive ping pong and badminton.
---
Amanda Saenz
Office Manager
Amanda is the office manager for Dr. Anne Nicholas and Associates. Her job is to make sure that our office runs smoothly and efficiently so that we can provide the top quality care that our patients deserve! Amanda is a CPR/AED first responder care provider. Amanda brings over 8 years of dental expertise, treatment planning, patient education, insurance billing, financial consulting with patients, and managing a team of dedicated employees.
Amanda was born and raised in Blythe, CA where she met her husband. She has lived in the Coachella Valley for 2½ years and enjoys outdoor adventures like hiking, snowboarding, going on desert rides, and boating on the Colorado River.
If you have any questions about our office, or about what treatment you may need, feel free to call Amanda. She looks forward to meeting you and helping you achieve the healthy smile you deserve.
---
 Javier Huizar, RDHEF
Dental Hygienist
Javier first started his dental education while still in high school, attending preliminary dental assisting courses at the Cerritos College Dental Assisting Program in the evenings after high school. Upon graduating from high school, he completed the full-time Dental Assisting Program and received his licensure as an RDA. Javier worked as an RDA for 8.5 years in multiple general and specialty settings, while working in the meantime to receive his Extended Functions and Registered Dental Hygienist Licensure. Javier graduated from the West Los Angeles College Dental Hygiene Program in 2001.
Javier's first priority is his patients' comfort. He is always focused on providing a thorough but gentle cleaning. Javier is enthusiastic about his profession and deeply cares about his patients' dental health. He likes to educate patients about the value of good oral hygiene as the foundation for long-term oral health. Javier ensures that every patient receives a thorough, yet gentle periodontal maintenance cleaning and assists them in the proper use of the latest home care products. Patients really appreciate Javier's confidence and knowledge of dentistry and his caring and gentle touch.
Javier takes pride in his skills and strives to provide a quality experience and service. If you have any specific dental questions or needs, feel free to ask him and he will do his best to find you the answer.
---
 Jami Simms
Surgical and Restorative Assistant
Jami is a board-certified, registered dental assistant. She graduated from the ROP Dental program in June of 2000. After being in general and cosmetic dentistry for over six years, she moved into oral surgery and finished her State Boards and became certified in oral and maxillofacial surgery and to assist in anesthesia. Jami enjoys working with people. Her goal is to make your experience in our office as comfortable as possible and to answer any questions or concerns you may have. Jami ensures patients are well cared for throughout their procedure. Jami assists in most of the surgeries and takes care of patients and their post-operative visits. Her experience, combined with a strong sense of compassion, makes her a valuable component to our dental team.
Jami has lived in the Coachella Valley since the age of five. Aside from work, Jami's favorite things to do are spending time with her husband of ten years, Drew, and their three children, Joni (14), Briana (10), and little Drew (8). They enjoy going to the river and being outdoors.
---
Ashley Macias
Ashley is the lead assistant for the doctors here at our office.
Ashley graduated from Concorde Career Institute in 2007 as a certified dental assistant and is also a certified CPR/AED first responder. During her 9 years of working full time as a dental assistant, she has worked with general, cosmetic, and specialty dentists. Ashley enjoys the dental profession, especially caring for patients and making sure their needs are met. Ashley enjoys working with people. Her goal is to make your experience in our office as comfortable as possible and to answer any questions or concerns you may have. She ensures patients are well cared for throughout their procedure. Ashley assists in most of the surgeries and takes care of patients and their post-operative visits. Her experience, combined with a strong sense of compassion, makes her a valuable component to our dental team.
Ashley has special training with communication skills and is very passionate about her career. She is very experienced in all fields of dentistry and is very confident, and most importantly, she ensures a high standard of quality care for our patients. She is very genuine, and our patients appreciate that. She feels very blessed to enjoy what she does.
Ashley likes to spend time with her wonderful family amd her 10-year-old son, as well as her 2 dogs and 2 cats she adores so much. All of her spare time is enjoyed with them. She looks forward to treating existing patients, meeting new patients, and offering great quality care. She takes great pride in that!
---
Elizabeth Maldonado
Surgical and Restorative Assistant
Elizabeth has been in the dental field since 2010. Elizabeth enjoys coming to work every day and giving her patients the best experience possible, she has a deep passion and love for the profession. Elizabeth is very enthusiastic and lends a helping hand whenever and wherever it is needed. She has a positive attitude and always wears a smile. "It is wonderful working with a team of professional, ambitious, caring, and dedicated coworkers here in our office" she says. Elizabeth is currently enrolled full time in college studying to become a dental hygienist. In her spare time Elizabeth enjoys spending quality time with her family.